Everyone on the Optimyzd team is delighted to have been selected as a finalist in the Best Use of Facebook/Instagram Ads Category at the UK Paid Media Awards 2023, to be held in Marble Arch, London on 15th March and we are very much looking forward to attending the event.
We have been providing PPC, paid social and native ads for our clients for over a decade, under the umbrella of our sister company, Maze. Due to our continued success in this field and rapid expansion, Optimyzd was formed in 2019. Now with offices in London and Peterborough, we have continued to raise the bar by encouraging our team to learn, grow and develop to their full potential, allowing us to offer our clients the specialist benefits that they have come to expect from us.
Our Award Nominated Work
In late 2021, insurance broker Adrian Flux approached us with a need to recruit employees to work in their different office locations, as well as remotely.
Rather than taking the traditional route of a recruitment agency, they decided to handle the recruitment aspect themselves, whilst we worked on the promotion of the roles online using Facebook and Instagram as the key channels.
With the overall goal of helping Adrian Flux recruit new employees, as they were looking to further expand in the UK market, the following objectives would have defined success:
●  Help the client recruit a minimum of 160 new employees for both in-office and remote roles.
●  Attract quality candidates for the roles advertised.
●  Increase application rate from Facebook Ads traffic by at least 50% compared to the same period the previous year.
All the above objectives had to be achieved in the period between the 1st September 2021 and the 30th June 2022.
Aware of the limitations and targeting restrictions that come when promoting employment opportunities on Facebook, we decided to use a geo-targeted approach to show the most relevant vacancies to individuals who lived in areas close to office locations and use copy and creative to communicate the benefits and perks of working for Adrian Flux. For remote opportunities we targeted the whole country and focused our message on their flexible working arrangements. The goal of bringing around 160 staff in was smashed, as an incredible 156% total above the target figure were taken on. Furthermore, huge savings of 95% were made by not going down the traditional route of using a recruitment agency and paying the 10% per base salary that is traditionally charged when taking on these types of recruitment drives.
This allowed extra funds to be invested back into the company's expansion plans, further fuelling the client's growth.
Moreover, compared to the same period last year, Facebook-attributed applications increased by 82.7%, a much higher increase than the target figure.
Months after completion of the first campaign, we are pleased to confirm that the client has reached out to us once again to help their team grow and the project is currently ongoing.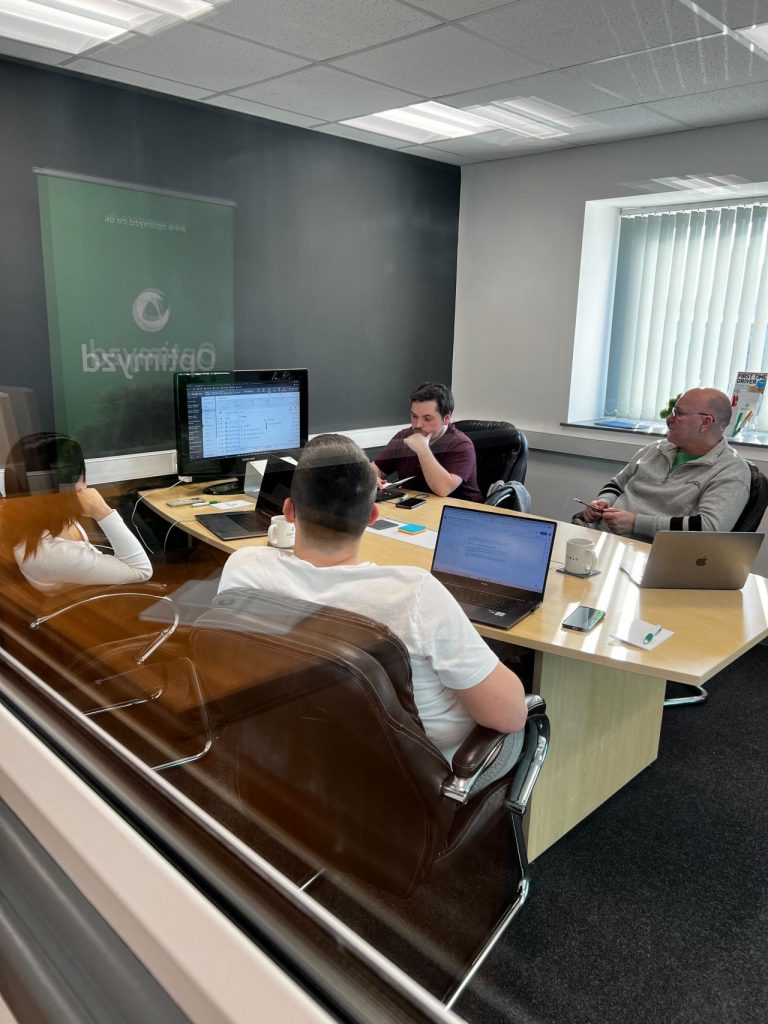 To have been selected as a finalist for this award, against such a high calibre of entrants, truly is an honour and we are very excited that leading industry experts have deemed our project worthy of making the shortlist in our chosen category. It really is a testament to the hard work and expertise of all the team involved in the project and has inspired and encouraged us to keep pushing even harder to grow and improve.
A few words from Dez, our Director:
"The results the team were able to produce were amazing. The feedback we got from the client was great. To win the award in March would be the icing on the cake!"
Website | Facebook | Twitter | LinkedIn | Instagram