About Aira
Just a couple of months after being recognised with five nominations at the 2022 UK Search Awards, Aira's paid media team is delighted to have picked up a total of eight nominations for this year's UK Paid Media Awards.
We're incredibly grateful to have received all of these nominations, including recognition of some of our fantastic client work across paid search and paid social, but we're particularly proud to be represented in the Best Large PPC Agency category, as well as two members of our team appearing in the Rising Star category: Lauren Bell and Holly Pierce.
Aira had always recognised the value and importance of paid media as part of an overall digital marketing strategy, but historically we felt the Paid Media team had always underperformed compared to its potential. We boasted some incredibly talented individuals, but that talent wasn't being converted into revenue growth at the rate we wanted.
However, following a huge effort to upskill the team and develop a culture of innovation, the Paid Media team has almost tripled its MRR within 18 months. The Best Large PPC agency award nomination is a reflection of the results we have delivered across all of our clients and the journey we have been on as a team to build our market-leading service offering that's continuously growing and adapting to stay ahead of the future industry trends. A great example of this upskilling and talent retention is our junior hiring programme, with one of our Rising Star nominees – Holly Pierce – a product of this, progressing from intern to Paid Media Strategist in just two years.
The nominations for Lauren & Holly recognises excellent individual achievements in client, team & personal growth, but also demonstrates the high-performing culture present in the team. An example of this is Holly Pierce leading the agency's largest client and line managing others, having started as an Intern just 2.5 years ago. Another example is Lauren Bell stepping outside of her comfort zone to speak at industry events and lead the team's marketing efforts, whilst delivering exceptional results to her clients.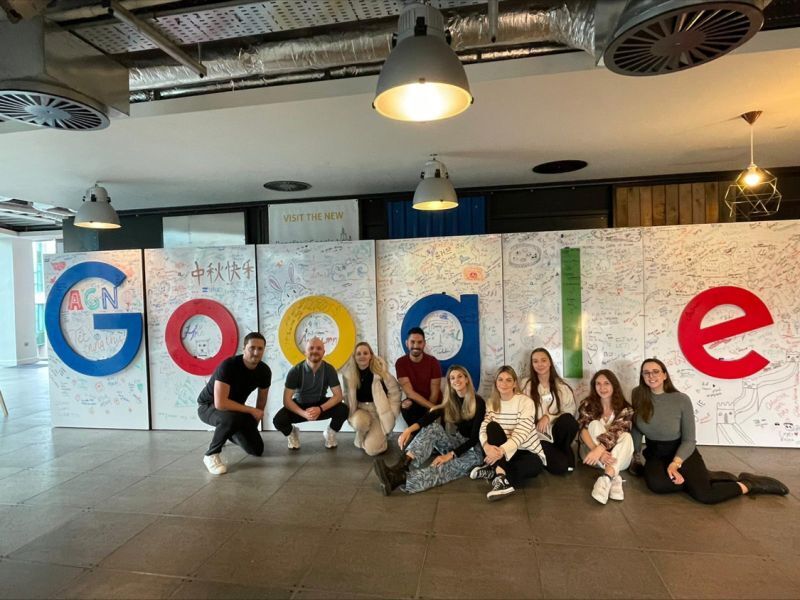 Testimonials
"Being shortlisted for eight UK Paid Media awards is a huge accomplishment for our team and a testament to our dedication to delivering exceptional results for our clients. Our nominated work showcases our expertise in paid media and our ability to create effective strategies that drive real results for our clients." – Chris Turner, Head of Paid Media
"Being nominated for a Paid Media Award validates the hard work and passion our team pours into each client, and inspires us to continue pushing the boundaries of what's possible in the world of paid media. I'm also thrilled to be nominated for the Paid Media Rising Star award. It's lovely hearing positive feedback from both clients and colleagues, and being appreciated for the work I do. Thank you, Aira, for entering me for this award and the recognition!" – Holly Pierce, Paid Media Strategist
"After the team's continuous hard work and growth throughout the year, it was great to hear that we were shortlisted across multiple categories with the work on our client's accounts. I was thankful to find out that I was also nominated for the Rising Star Award by the Paid team at Aira. Then, to be shortlisted alongside some great finalists was a huge achievement and it's encouraging for me to keep developing my skills in the Paid Media industry. It's great to be apart of such a dedicated team!" – Lauren Bell, Paid Media Consultant