All of us here at Coast Digital are absolutely thrilled to have been nominated for not just one, but two UK Paid Media Awards. We've been shortlisted for the Best Integrated Paid Media Campaign and Best Use of Video categories, and we couldn't be prouder of the hard work and dedication that has gone into these campaigns.
We always strive to put our clients at the heart of what we do. Our specialists work tirelessly to build strong relationships with clients and continually showcase that we always go above and beyond to achieve amazing results through innovative and strategic digital marketing campaigns.
Best Use of Video: Our award-nominated work
We were tasked with boosting brand awareness for our client by optimising their existing video assets, and we managed to achieve some truly incredible results.
Despite working with the same media budget as a previous campaign, we were able to increase the completion rate from 0.05% to a staggering 1.65%, as well as seeing a huge increase in video views at 50% from 3,800 to 10,700.
Click-through rates also rose dramatically, from 0.11% to an average of 2.07%. In fact, our German market team saw an impressive click-through rate of 3.48%, compared to just 0.17% in the previous campaign.
We worked hard to demonstrate the untapped potential of video assets and show just how powerful they can be on social media when they've been suitably optimised. So much so, that the client has shared some of the learnings with their in-house teams to implement.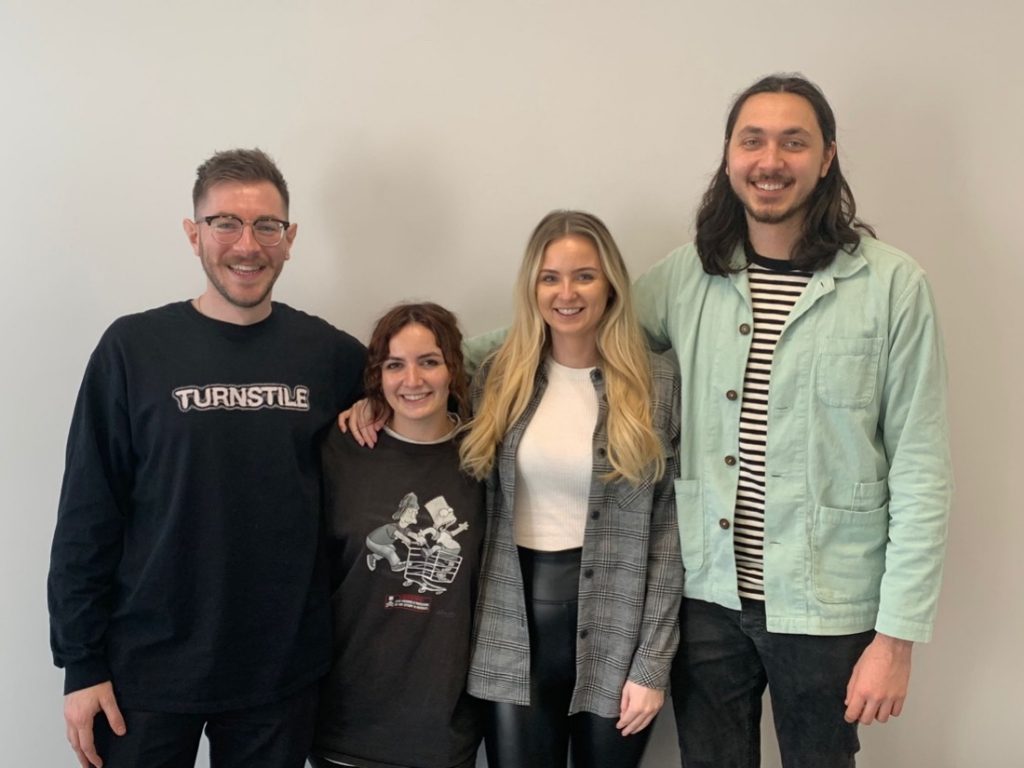 Best Integrated Paid Media Campaign: our award-nominated work
We were tasked with creating a campaign that would raise awareness of our client's production management software, increase conversions, and achieve a strong return on ad spend (ROAS). Our savvy paid social media and display advertising experts presented an innovative strategy that combined Facebook and Programmatic Display to reach the right audiences and achieve the best results.
Thanks to the innovative campaign strategies and robust audience targeting methods, this campaign managed to achieve a staggering ROAS of 665% above target for Facebook and 555% above target for Programmatic – making this one of our client's most successful campaigns of all time.
But that's not all! On Facebook alone, we saw a staggering 51% increase in sales QoQ, with an impressive 411 sales and a ROAS of 14.34. In Q3, revenue increased to $224,000, with 472 sales and a ROAS of 13.1. And in Q4, we saw an incredible 47% QoQ increase in ROAS, bringing it up to 15.3.
To top it all off, our Programmatic campaign achieved a massive 706% YoY increase in revenue in Q2, with 15 sales and a ROAS of 2.39. Revenue may have dipped slightly to $15,800 in Q3, but we still saw an amazing 147% QoQ and a 106% YoY increase in sales, with a ROAS of 7.16. And in Q4, we achieved $23,500 in revenue and an 83% QoQ increase in ROAS, bringing it up to 13.1.
It's safe to say that by combining our expert knowledge of audience targeting strategies and adopting a multi-channel approach, we achieved exceptional results for our client.
Fingers crossed for the finals!
Winning these awards would be a fantastic achievement for Coast Digital, but even being shortlisted is an incredible honour. It's a true testament to our team's hard work, dedication and passion to create strategic campaigns that drive remarkable results.
We'll be keeping our fingers crossed for the final results, but in the meantime, we're excited to continue pushing the boundaries of what's possible in the world of digital marketing.
To keep up to date with the latest digital marketing trends and our expert's insights, check out our blog, or follow us on social media:
Instagram | LinkedIn | Facebook | Twitter