The UK Biddable Media Awards have been judged by digital marketing industry leaders and experts.
Current Judges
Previous Judges include:
Head judges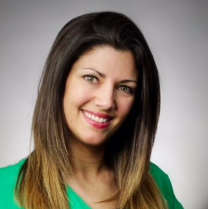 SAMANTHA NOBLE | FOUNDER | BIDDABLE MOMENTS | @SamJaneNoble
Samantha Noble is the Founder of Biddable Moments, an Paid Media Consultancy Agency dedicated to helping brands increase their revenue through PPC and audience development. Samantha won the UK Search Personality Award at the UK Search Awards 2016 and was also rated one of the top 25 in PPC Heros 'Most Influential PPC Experts' list in 2016 and 2017. Back in 2011, Samantha also founded the Digital Females group which now has in excess of 750 members and has held 16 events to date.
Judges